Capabilities
We provide technology and production solutions for events of all kinds
Audio
Audio
A sound system is an integral part of any live event and we use the most advanced measurement, modeling and analysis systems available to build each custom design. Our goal is ensure that the systems support the presentation and reinforce the audience experience while remaining unnoticed.  Our services include sound system planning, design and optimization, radio frequency systems and coordination, digital matrix intercom systems and multichannel playback, recording and streaming systems.
Video
VIdeo
Our video offerings can include the design and implementation of standard or widescreen projection, projection mapping, LED or other large format displays, high resolution screen processing and windowing systems, multi-camera broadcast systems including Ultra-High Definition (4k) and media management, playback and server systems of any size.
Lighting And Rigging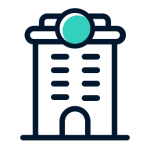 Lighting AND RIGGING
We provide turnkey lighting and rigging systems for events of all types. Whether the need is for a low profile system to provide ambience for an intimate group event, one to illuminate a gala banquet or one suitable for a complex, multisite broadcast they are all within our scope.
Scenery And Staging
Scenery AND STAGING
We maintain our own complete fabrication facilities and offer staging and scenic construction services tailored to the needs of any event.  From stage platforms and riser systems to custom scenic designs we can build whatever is needed to bring your creative idea to life.
Production Support
production Support
Our proficiency also extends to production support, coordination and logistics. From consultation on design concepts to the planning phase and through the onsite execution our team can support yours with whatever is needed from drafting, budgeting and feasibility studies to systems design and crew management.